The Football Revolution Failed. Super League Is A Flop!
As the football season in Europe approaches the end, with very important verdicts to be awarded. The bomb went off, surprise news. The most famous clubs of Spain, England and Italy had decided to make their own Super League, leaving UEFA.
There are 12 founding companies, it has been signed by six English teams (Manchester United, Manchester City, Arsenal, Chelsea, Liverpool, Tottenham), three Spanish (Real Madrid, Barcelona, ​​Atletico Madrid) and three Italian (Juventus, Inter and Milan).
The real anomaly lies in the fact that they have chosen each other, not on the basis of past or present merits, but only because they are the clubs that have the most fans around the world. The plan is to turn these fans into pay-TV customers who will guarantee more revenue than UEFA currently establishes. Teams that will have the right to participate always, regardless of sporting merits or economic budget.

A farce! Football without meritocracy becomes just a pre-packaged show. Football, sport in general thrives on surprises, on meritocracy, in English football there is the example of Leicester who, against all odds, won the Premier League a few years ago, in Italy, Atalanta is synonymous with entertainment and competes with the very large.
Another anomaly, these teams claimed to make their own Super League, but remaining in their respective championships, two things that cannot be reconciled with each other for various reasons. All this has outraged everyone, from UEFA to FIFA, from fans to players, even politics has taken the field, in Boris Johnson, Macron and Mario Draghi have declared that they are completely opposed to the project.
Debt-free football is possible.
Most of the Super League's founding teams are all in debt, some more, some less. They thought of this solution to increase TV revenue, considering they have a large fan base around the world. It must be said that the German teams, Bayern Munich and Borussia Dortmund, equally important clubs, did not want to participate in this project. One wonders why?

First of all, they are companies with profitable budgets and for these, the problem is another: the crazy expenses of the players' signings, the immeasurable power of the prosecutors who blackmail the companies. Honestly, I think they are right, if there is no meritocracy in football, there will be no more dreams for children / teenagers all over the world, who dream of facing the great champions.
In recent years we have seen sporting miracles, Ajax in champion, Leicester in the Premier and Atalanta in the Italian league, teams that compete with the biggest and above all are profitable with enviable budgets.
Get your train tickets and travel all over Italy only at Italo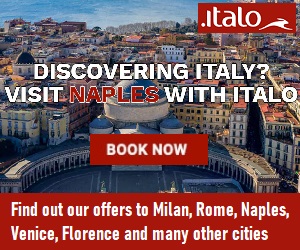 Buy your ticket in advance and discover the offers online with the Italo train. Italo proudly offers comfort, new timetables, all safety measures to offer a safe and peaceful journey. Discover the best price to travel to Milan, Rome, Naples, Venice, Florence and many other cities only on italotreno.it.
Tags :
Italo