Mancini's possible news for Lithuania: "Bernardeschi false idea 9"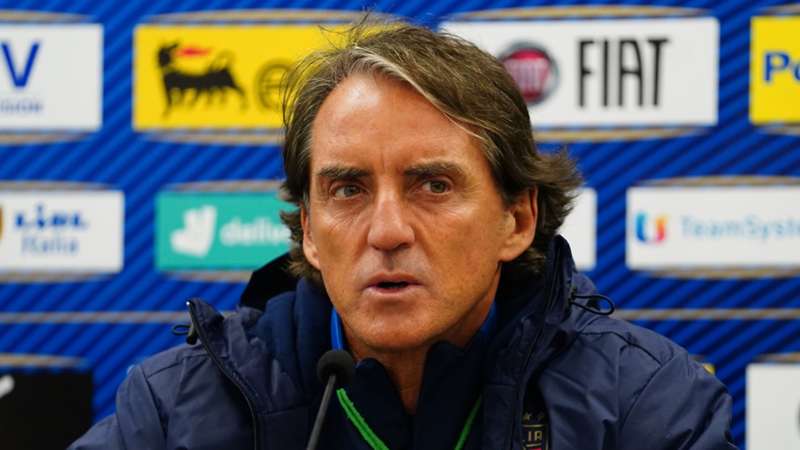 Roberto Mancini in a press conference on the eve of Lithuania-Italy: "They will close and the third match will be very hard for us".
The triptych of commitments that inaugurated the 2022 World Cup qualifiers for Italy ends in Lithuania. The Azzurri, after the successes obtained against Northern Ireland and Bulgaria, will be engaged on Wednesday evening in Vilnius.
Roberto Mancini, speaking at the press conference to present the match, did not rule out the possibility that Rafael Toloi could make his debut in Lithuania.
"It's a possibility. Toloi has been with us for a week and we have to see him at work. He could play tomorrow ".
In Vilnius it will be played on an artificial turf pitch.
"It is certainly one of the pitfalls that this game proposes, since we are not used to playing on this type of pitch, but we will have two days to adapt".
Mancini knows what Lithuania to expect.
"I think it will close a lot and it won't leave us many spaces. We will face a physical team that defends well. They will do better than they did against Switzerland in a match they have lost but in which they have had chances. The third match will also be very difficult for us ".
The coach Azzurro opened the hypothesis of a Bernardeschi deployed in the center of the trident.
"The idea of ​​making him play as a false nine is current, but we are also evaluating the conditions of Immobile and Belotti. We will understand how they are only tomorrow after the last training session ".
Mancini also focused on one of his former players: that Sergio Aguero who will leave Manchester City at the end of the season.
"I brought him to City and I am happy that he has remained with the team for so many years becoming the foreigner with the most goals in the Premier League. I have seen few like him, he is an incredible guy and in his role he is still among the best in the world ".
The coach talked about some of the forwards of his national team.
"Insigne comes from two full matches and we need to understand how he's doing. Belotti? Today we are all fine and they are all in a position to play, but tomorrow we will understand. Chiesa could play, he is fine and frightens his opponents, so much so that two of them always mark him. In the last race he was not at the top, but he is a very important player for us ".
For Italy it will be the last real exam before the Europeans.
"The matches are all important. I'm sorry not to be able to get everyone to play, but still we hope that everything goes well. In a month everything can change, even those who are now at home could still play the European Championship ".